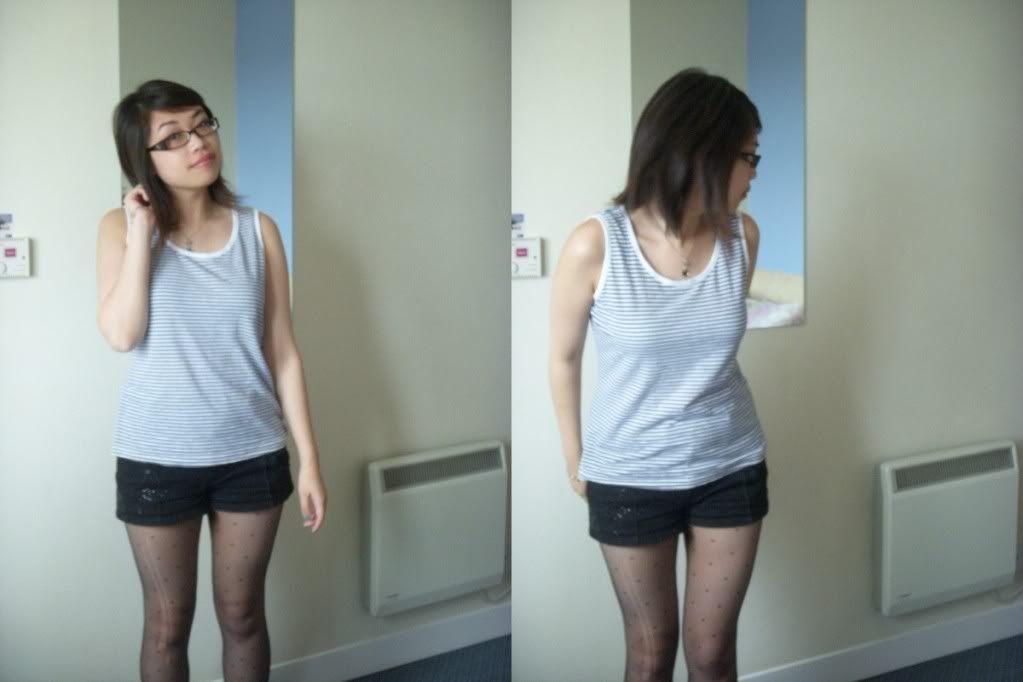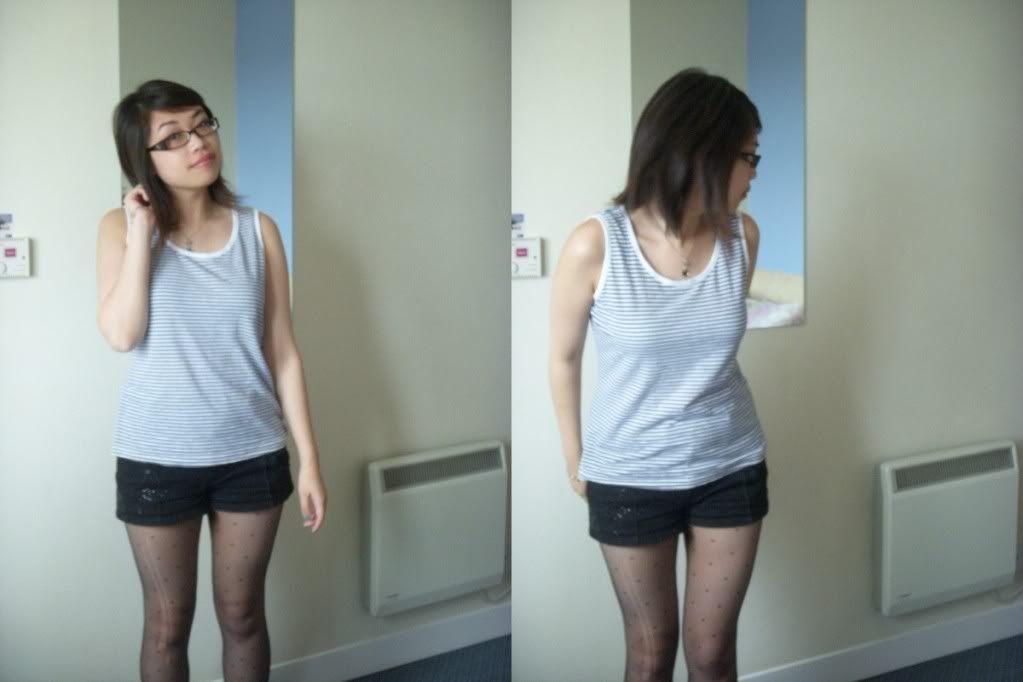 Top, Hong Kong; Shorts (high-waisted but I didn't tuck the top in!), River Island; Tights, Primark.
I've been having a complete nightmare over where to take my outfit photos now that I'm living in the flat, which is 12th floor, may I mention?! I'm loving it at the flat right now, our windows are huge, especially the ceiling-to-floor windows in the living room! But all the light is making it difficult to snap photos! Hopefully I'll find somewhere better than the one above, once I get a tripod from good ol'
eBay
I'll be able to attempt the living room or hallway haha.
I've been clearing out so much of my unused and unloved makeup recently! You can
shop my wardrobe/cosmetics here
now, all the terms and conditions and shipping information are on the same page. I'll be adding much more to the 'shop', so please make sure you check back! I'll update it on my
Twitter
if new items are added, so follow me on there? I do try and follow everyone back!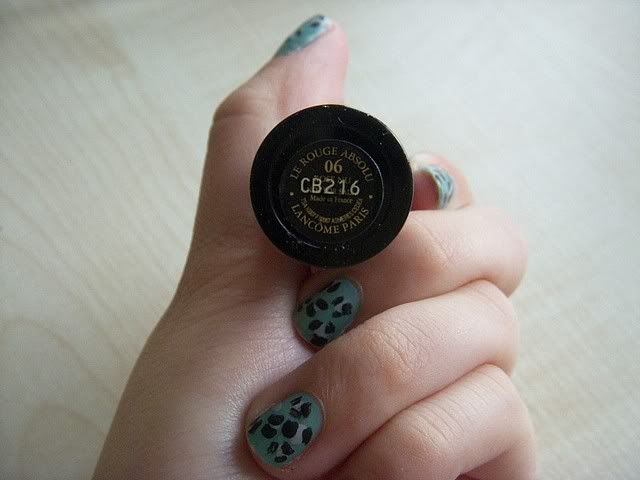 I found this lipstick in my Mum's bathroom last week when looking for a nail varnish she 'borrowed' from me. It was still in its' box, brand new and unused! So Mum has let me keep it for myself. The lipstick is a gorgeous bright pink, in Lancome Le Rouge Absolu 06. Teamed with a smoky brown eye today! I also leopardised my nails a la
Gem Fatale
last night! It's a little skew-whiff but I'm slowly getting the hang of it. I'm wearing Model's Own Slate Green for the base colour, Model's Own Misty Grey (love!) for the dots and black liquid eyeliner to finish the leopard print. Then I popped a matte top coat on for something a little different.