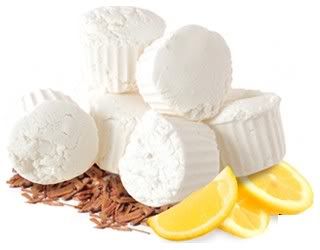 As a self-confessed Lush Cosmetics addict, one of the few items that I hadn't tried out were the luxury bath melts. Earlier this month, I popped into my favourite Lush brand in Covent Garden, London, and got persuaded into trying their Floating Island bath melt. I'm sure you all know about Lush's amazing customer service by now, and this branch is no exception, the SA who served me was so good & persuasive, I left with a huge bag of goodies as opposed to er, just my usual facemask. Ooops.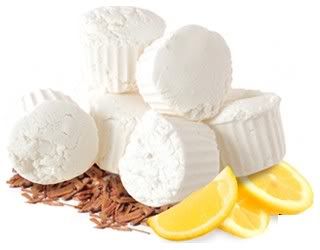 I specifically went in looking for a product to relax and 'revive' me, as I believe it was my last day working for more! Magazine when I went. The bath melts never appealed to me, leaving me thinking of a gooey kind of melted product floating in my bath! I just didn't understand the product! So off I trotted, beautiful smelling Lush bag in hand, with my very first bath melt and...
I'm converted! The Floating Island Bath Melt smells so yummy, a really soft and warm scent which isn't as strong as most Lush scents, but it works better this way. Simply pop in the bath and leave to melt! This smells of vanilla and sandalwood, and is such a warming scent, I think it would be even more perfect in the autumn & winter. It is also very moisturising and the scent is long lasting.
Verdict: 9/10