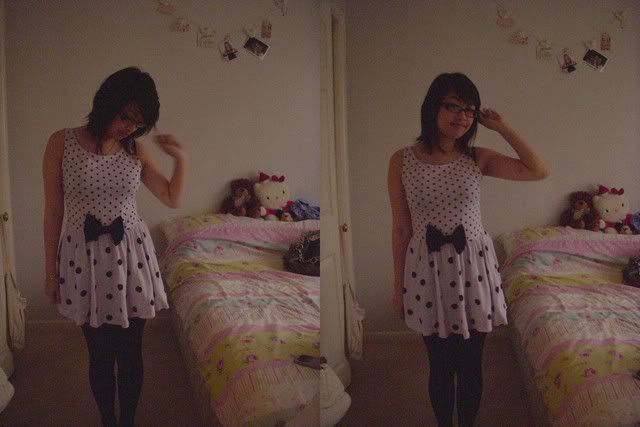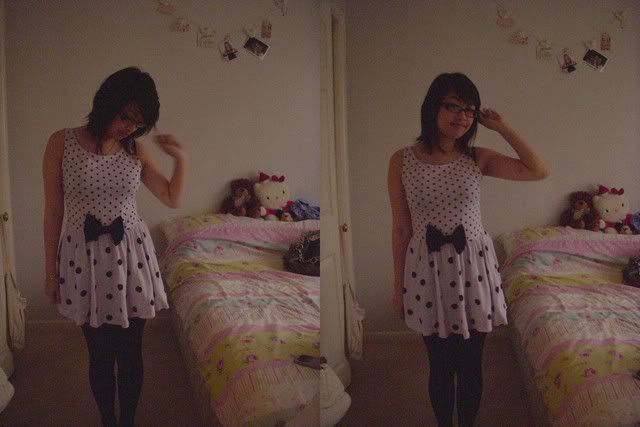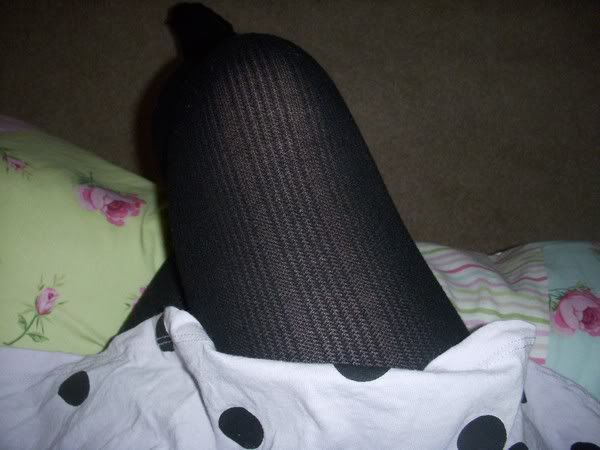 Hihihihi lovelies! Hope you are all well, I feel so bad for not blogging yesterday, I was called in to work at my parents' place ): Sneaky little outfit for you today! The quality of this photo kills me... Note: 6:50am is never a good time to shoot outfits! This is the dress I picked up in the Primark sale a few weeks ago for a mere £2!! I know this dress has probably done the rounds on blogs already and isn't new at all, but £2! Paired with ribbed tights which kind of clash with the polka dots, but oh well. I can't decide if I actually like this, but am already making big plans of how to style it up for the Autumn. I've had images of this with a chunky knitted scarf, grey tights and ribbed knee high socks with some boots. Exciiited for Autumn!
On a slightly more negative note (I've never had to write this on my blog before which saddens me more!), I've noticed recently that there have been issues with blog copying in the bloggersphere. I completely appreciate that of the millions of people online, you can't be fully 'unique' anymore, but c'mon now. There is a fine line between inspiration and ripping off other people's blogs now, right? As
Sofia
, who notified me of another copying situation, and
Milly
rightly say, there's a point where it's no longer a coincidence! Blaaah. Although I have always strayed away from placing a disclaimer style section on here - things like this weren't something I expected at all! - I'm leaning towards putting one in somewhere... I'm not going to delve into this any more as I like my bloggy to be positive!
Finally, I came across
this post
while doing my usual blog reading last night after work and was very impressed by Katie's hard work at
her blog Sugarpatch
. Katie is currently making paper fashion dolls, which is so unique and she's really good at it too! Make sure you pop over to her bloggy as she is offering style bloggers a chance to have their own paper dolls made. How exciting! ;)