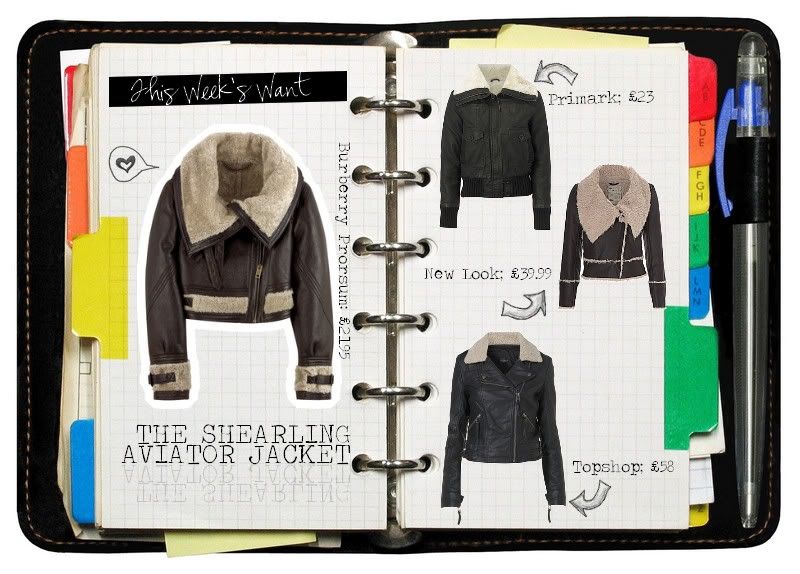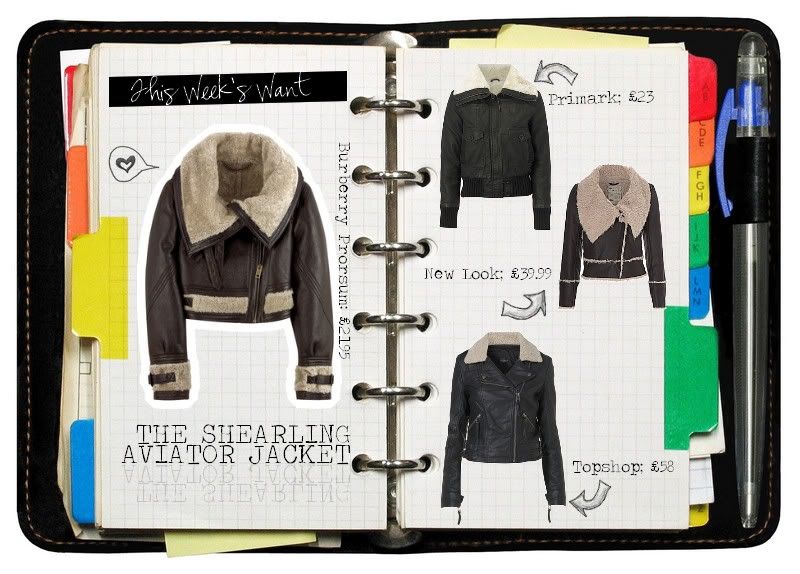 This week I thought I'd add another little spin on Wednesday Want, and focus it on a specific item that has been on my wishlist since London Fashion Week back in February. Christopher Bailey's gorgeous leather and shearling aviator jacket for Burberry Prorsum. Obviously, being a student running on low funds (!!!) I can't afford to splash out £2195 on a singular item! In my opinion, however, if something has caught my attention for almost the entirety of this year, it is worth following up! So I did a little research...
ASOS is just one of the more affordable brands that have created a similar jacket to Burberry's. Hailed as this season's must-have, and known as the item to 'make one big seasonal buy' with,
ASOS's aviator jacket
coming in at £120. Still quite a hefty price tag all-in-all.
Sometimes, I just love the great British high street. I have found these lovely, reasonably priced aviator jackets just for my readers. There is honestly a jacket within everyone's price bracket! I am still holding out to test the quality of the Primarni copy before I make my purchase, although the photo is looking very promising! I think this will be one of the jackets I'll take with me to New York in December - gorgeous with a pair of jeans and boots!