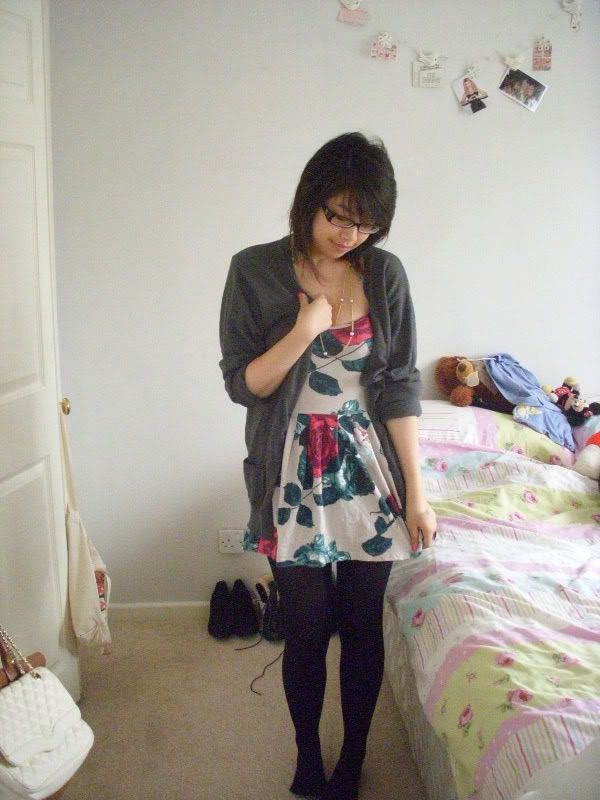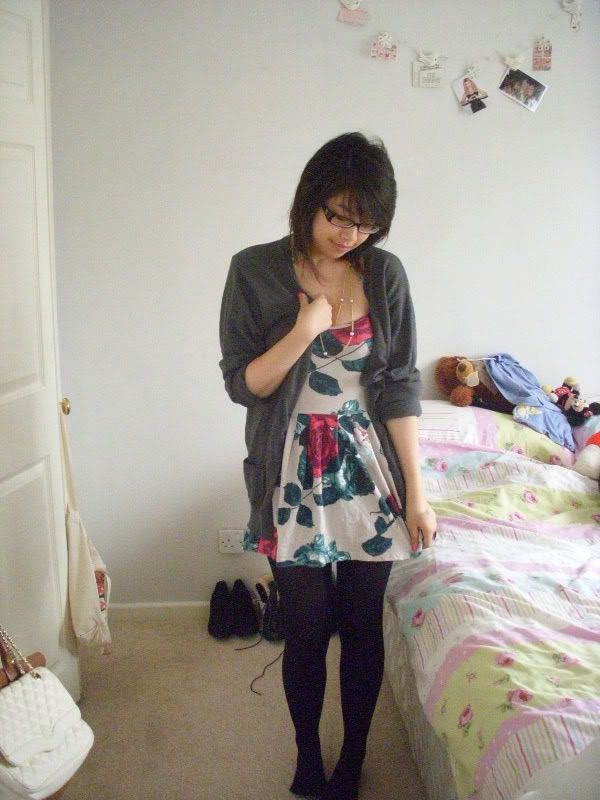 Today was another hectic day at work! I started the day with checking the company Facebook, Twitter and emails, and replying to everything accordingly, which wasn't such a hard feat to manage, it's lovely being able to talk directly to the customers and fans and see everyone's responses to things like the new Polishes, which I'm absolutely loving. :)
Then I helped Ling to pack up press packages for the US press, which was surprisingly relaxing haha. I spent most of my day making up press packages, and helping to research and plan other odd bits. Never in my life have I seen so much pink! I am well and truly in love with Chi Chi!
I finally managed to take an outfit post today, even though it is slightly boring and something I've worn before. Also, I only managed to snap one decent photo, so I hope you don't mind! I wore my Primark floral dress, a men's cardigan, ribbed tights (again, sorry, I forgot to take a close-up!) and right after this photo, put on my new shearling boots! Just a casual outfit really, I haven't shopped in SO long!
Tomorrow I am off to London (again!) with my friend from Uni, Florence. Hopefully we shall get some good photographs, and the rain holds off! We're planning to go to Madame Tussaud's, because neither of us have ever been, and then a general mosey around the shops!
Disclaimer: Before people start asking me again, I have been given Eyeko products by way of 'wages' because internships are unpaid. I haven't been asked to promote or review them, but didn't pay for them.