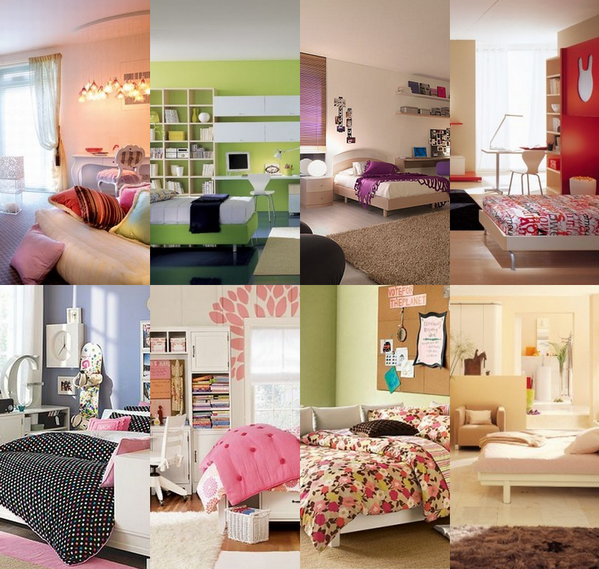 I feel awful for not posting another outfit when outfits are probably my most requested posts! I'm at a bit of a loss of what to do because my laptop has completely packed up on me now. I turned it on this morning to reply to email and it kind of just... fizzed? Probably not a good thing! Conveniently, my camera is slowly dying on me too, and I can't find my card-reader, so yeah, that is my long winded explanation for no outfits!
I've been requested to write some interiors posts, which I actually love writing, I'll be following this up with more detailed posts and some home DIY posts too. As you know, in about 3/4 weeks, I'm going to be moving back to Southampton for Uni, which means a new room, kitchen and living room to deck out in style! I'm moving in with three other girls, two of which are my fellow bloggers;
Rebecca
and
Ellen
;)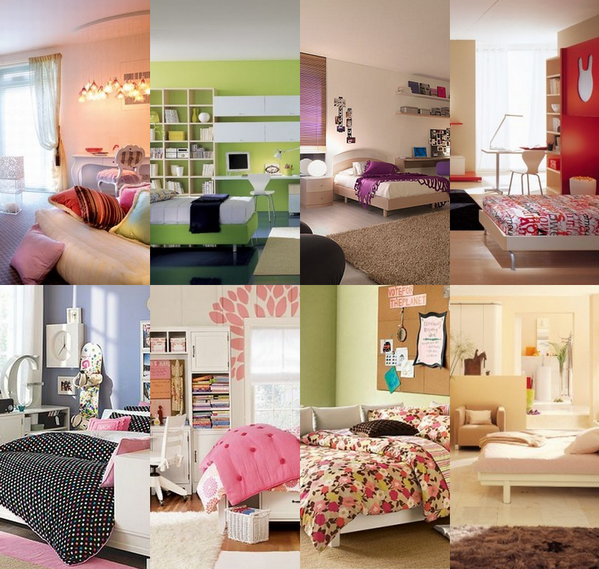 (images all from weheartit.com)
I'm not sure what look I'm going for in my room yet, so I've compiled another little interiors collage of ways to spruce up the pad! I just love filling my Inspiration folder/
My Heart
with interiors photos. When it comes to decorating (& I've decorated two rooms in the past year) I like to make it light and airy, as my bedroom isn't really that big, with just a few 'statement' decorations. In terms of what 'inspires' me and what helps to design my room, I would say I'm drawn to bright block colours and contrasting patterns and colours in bedspreads and wall art.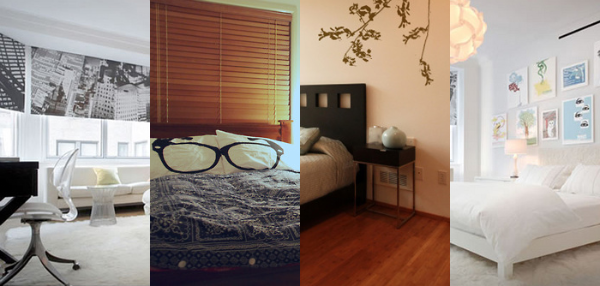 When it comes to colours, my personal preferences lean towards pastel colours, or richer, warmer, vintage kind of colours. I personally think apple green, pink and brown is a gorgeous colour scheme, and is probably how I'll be decking out my room next month! I also really love the idea of putting a quirky spin on a bedroom with little details like: customised pillowcases (glasses frames oh-em-gee!), framing your own paintings/sketches or even
wall deco
. So if your room isn't due for a repaint, you can easily give your room a facelift!