what i wore
everytime i look at you, it's like the first time
30.8.10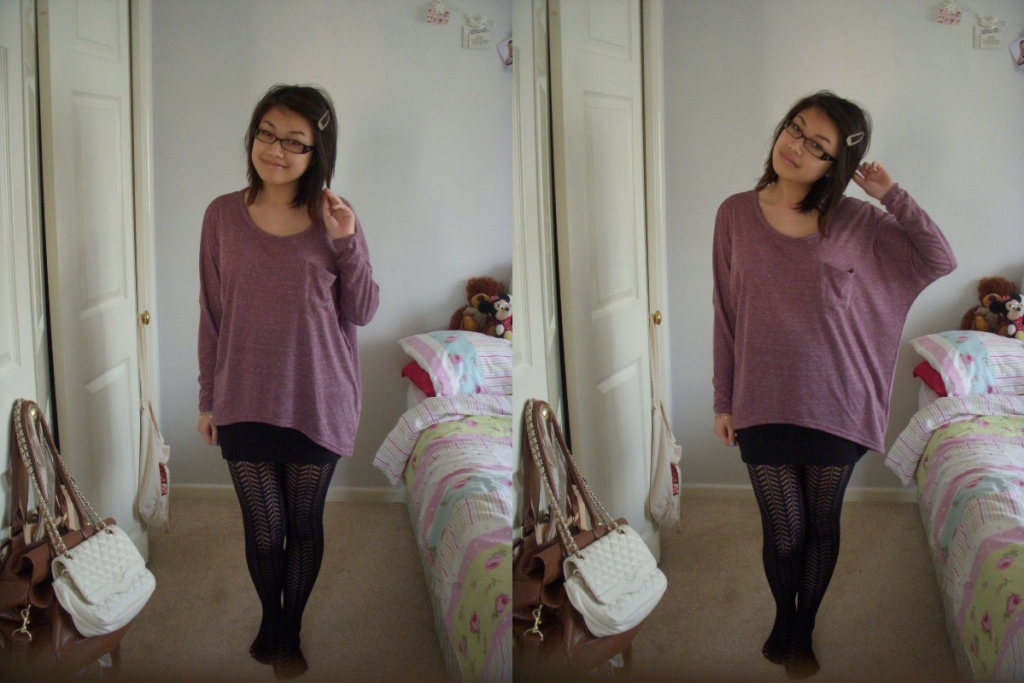 Top, Topshop; Bodycon Skirt, H&M; Tights, Miss Selfridge; Nails, Eyeko Rain Polish.
I had so much trouble with shooting this outfit! The majority of my photographs came out with me looking a bit pregnant, and my hands/arms were all over the shop for some reason! But about 50 photos later, here we are, and excuse my ridiculous facial expression in one of the photos hahaha (: This is the top that I wrote about in
my last post
, which received surprisingly mixed reviews! I wore it yesterday while babysitting and it is oh-so-comfortable yet quite chic at the same time I think.
The top is from my beloved Topshop, at a bargainous £16, and I'm definitely going back to see if it comes in other colours. I would really recommend purchasing in a size or two smaller though, because although clingy on the arms, it is quite baggy! Paired with my black bodycon skirt and a pair of patterned tights as per usual ;) I also have a leopard print clip in my hair, which hasn't shot well at all! Sad sad times, I blame the strange lighting in my room today!
If you have any post requests or questions for me in general, please send me them over
Formspring
or by
email
! I'm working on a blogging feature that I had suggested to me in my giveaway, but would love more requests so that the blog targets what you all really want to see. And finally: a big hello and thank you to the new followers! I've had a huge influx of new readers recently, and am so grateful to you all for linking to my blog etc.