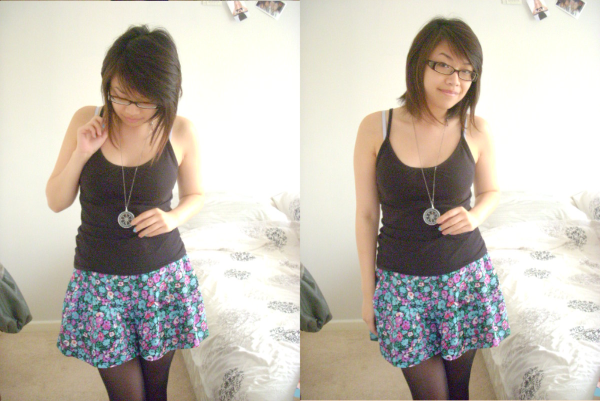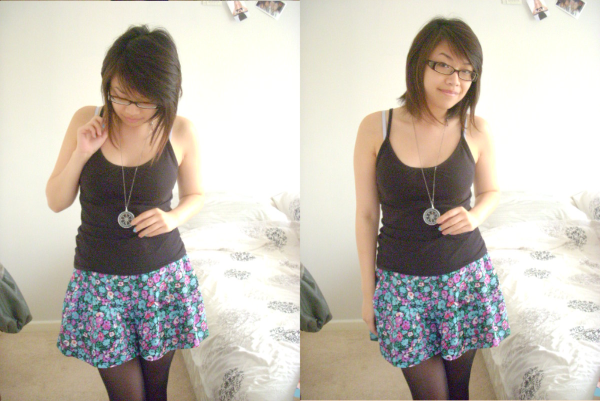 My laptop appears to be working okay at the moment, although it is steadily getting warmer, so I'm going to make this a quick one! Hello outfit post :) New background which is my bedroom, for once! And no people around equals self-made tripod (today's is a stack of Gossip Girl books with hair wax tubs to secure in place!) I love how much natural sunlight my room lets in in the summer.
This is another way of wearing my trusty Topshop floral shorts. I honestly thought my shorts were a bad purchase when I got them last summer, but this is one of many ways to style these, see
here
and
here
for how I wore them last week! Also, my necklace is *drumroll* my own design! I'm currently making necklaces and bracelets to be sold at craft fairs around the ol' hometown, which is an exciting little venture.
Finally, before my lappie decides to die again, I passed my theory test this afternoon. :D Thank you to all the lovelies who Tweeted me earlier! Mucho excited and on the lookout for a worthy well-done-Mish present to myself :) I got 50/50 on the multiple choice, and 59/75 for hazard perception, which I'm really happy with.
What do you think of my mini-styling series? Should I include more of these how-to-wear-XX-in-5-ways posts?